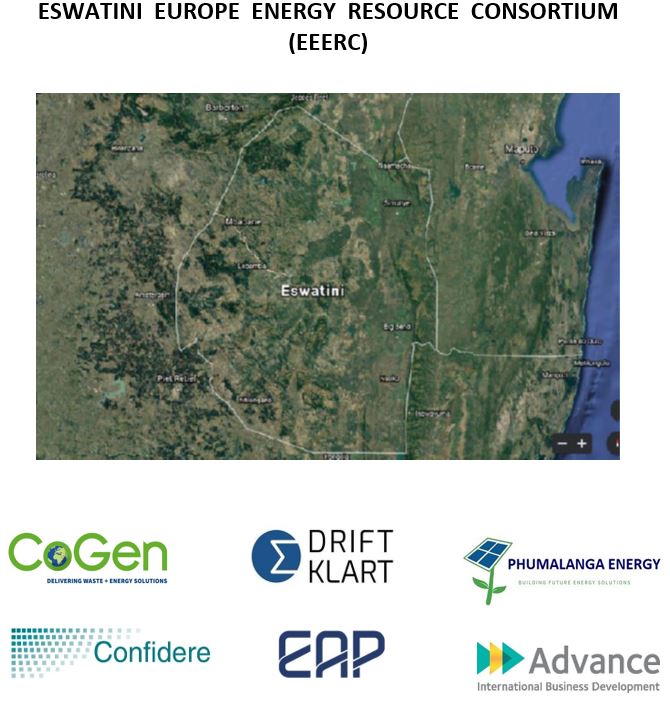 This is a TEMPORARY Home Page for Eswatini Europe Energy Resource Consortium.
Our plan is to build and operate two BioMass to Power Plants in Eswatini, according to the RFQ issued by governmental ESERA in 2020,
providing minimum 40 MW of electric power to the Eswatini grid,
hence contributing to growth, wealth and well-being in Eswatini!
EEERC was in Sep 2021 shortlisted by ESERA in the RFQ process.
We are looking forward to compete in the RFP process.

For further information, please contact:
Eva Shaw, Managing Director
Advance International Business Development
+27 (0) 83 778 8394
eva.shaw@advanceinternational.co.za
or to:
info@eee-rc.com